There could not have been a bet­ter place for our team work­shop: In the won­der­ful set­ting of the Zinkhüt­ter Hof in Stol­berg, not far from our com­pa­ny, the QA staff dealt with cur­rent top­ics and future chal­lenges of our indus­try and ser­vices in a very focused way. The mod­ern indus­tri­al chic and the his­tor­i­cal walls of the muse­um for indus­tri­al, eco­nom­ic and social his­to­ry of the Aachen city region pro­vid­ed a unique flair.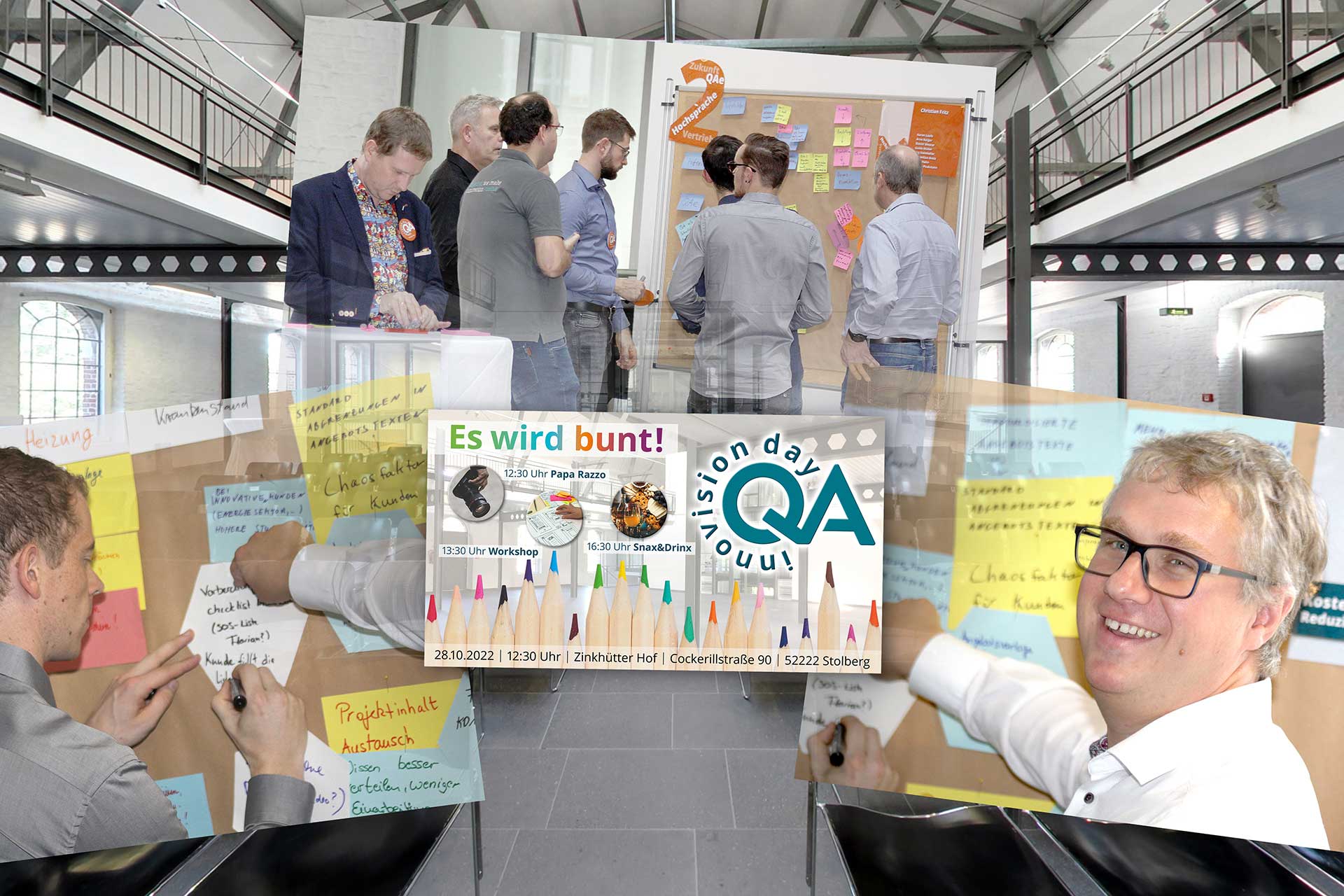 After a short pho­to ses­sion to bring our team pho­tos up to date, the team was divid­ed into small work­ing groups so that the QA spe­cial­ists could con­tribute their exper­tise across top­ics and pro­vide excit­ing food for thought. Using a wide range of col­or­ful mate­ri­als, large pin­boards were used to work on top­ics such as sus­tain­abil­i­ty, induc­tion of new employ­ees, flex office, cost reduc­tion, and process­es and orga­ni­za­tion. Accord­ing to the mot­to "the more col­or­ful, the bet­ter", there were no lim­its to cre­ativ­i­ty when it came to pre­sent­ing the group results to the rest of the team. Part­ly dressed up quite imag­i­na­tive­ly with pre­pared props and curi­ous head­dress­es, two work groups each per­formed short plays that com­plete­ly delight­ed their "audi­ence".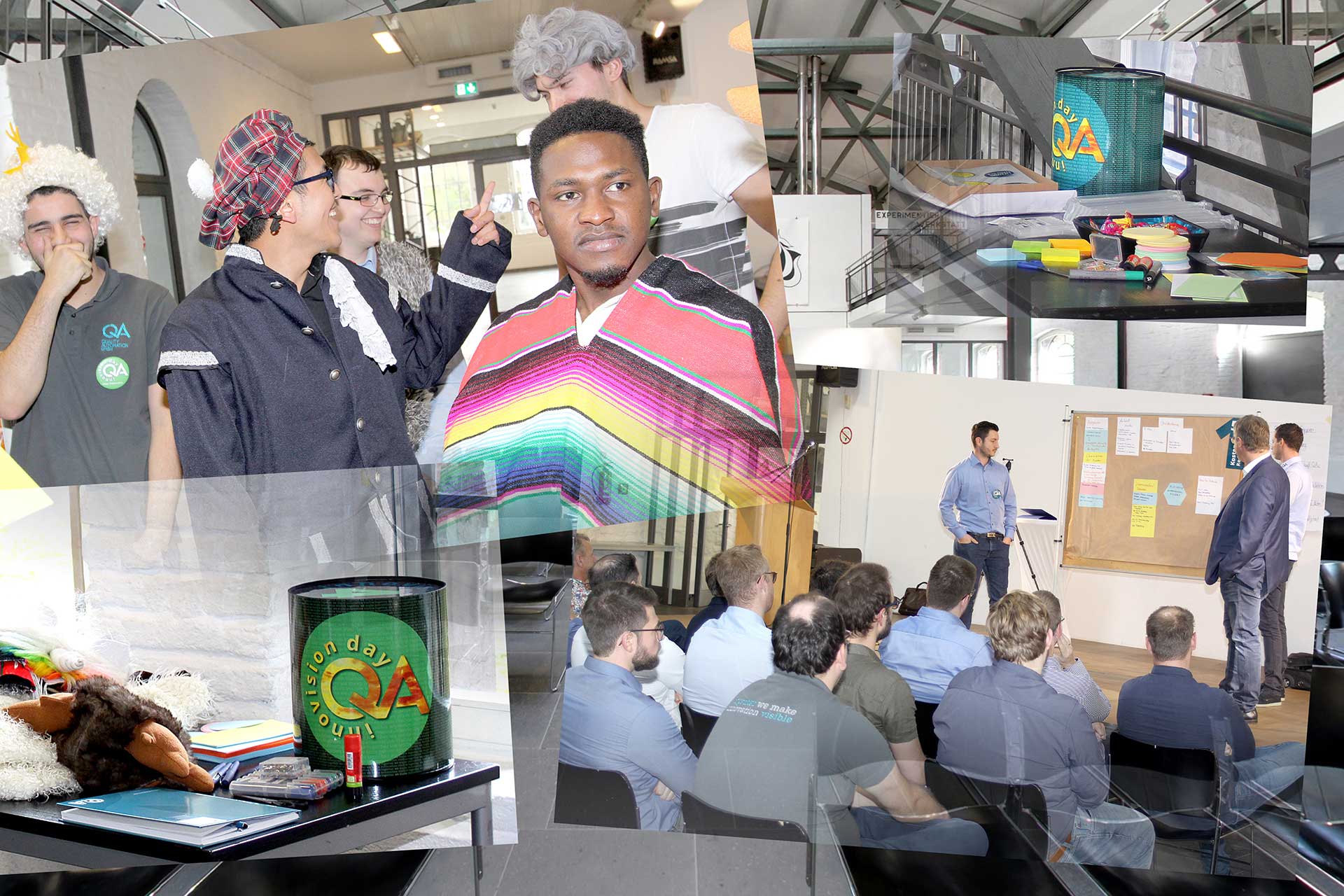 After a live­ly dis­cus­sion and an excit­ing pre­sen­ta­tion, this inten­sive work­shop drew to a close with a short speech by the man­age­ment. In a con­vivial atmos­phere, the QA team round­ed off the after­noon with deli­cious snacks and drinks before head­ing off into the well-deserved weekend.