After two years of absti­nence, the 6th Entre­pre­neur Day of the Aachen Indus­try Dia­log opened its doors on 08.12.2022 in the impos­ing set­ting of the Coro­na­tion Hall in Aachen City Hall. Framed by the hus­tle and bus­tle of the Christ­mas mar­ket on Katschhof and Mark­t­platz, a live­ly, infor­ma­tive and excit­ing exchange between region­al com­pa­nies, rep­re­sen­ta­tives of the Aachen Uni­ver­si­ty of Applied Sci­ences and local politi­cians developed.
We as Qual­i­ty Automa­tion GmbH have been locat­ed in the Aachen region for more than 20 years now and in the recent past we are proud of our active par­tic­i­pa­tion in the Aach­en­er Industrie-Dia­log. For us, it is always very grat­i­fy­ing to accom­pa­ny the future-ori­ent­ed devel­op­ment of a diverse busi­ness land­scape in the Aachen area in this way. From star­tups to fam­i­ly-owned com­pa­nies to large cor­po­ra­tions, we expe­ri­ence the indus­try here as a dri­ver of inno­va­tion.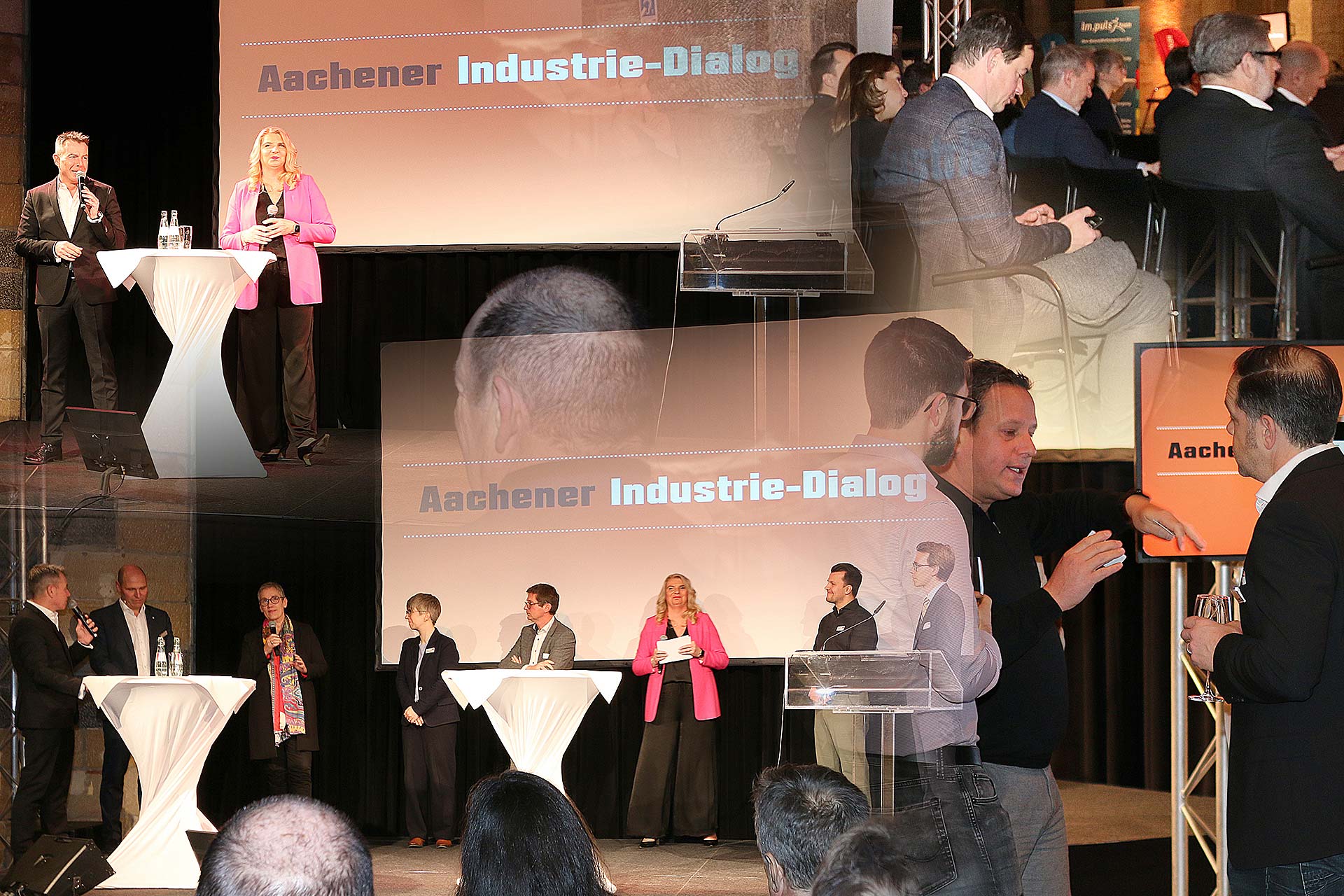 We would like to take this oppor­tu­ni­ty to once again thank all inter­est­ed par­ties and vis­i­tors to our event stand for the infor­ma­tive dis­cus­sions and a very con­struc­tive exchange of information.