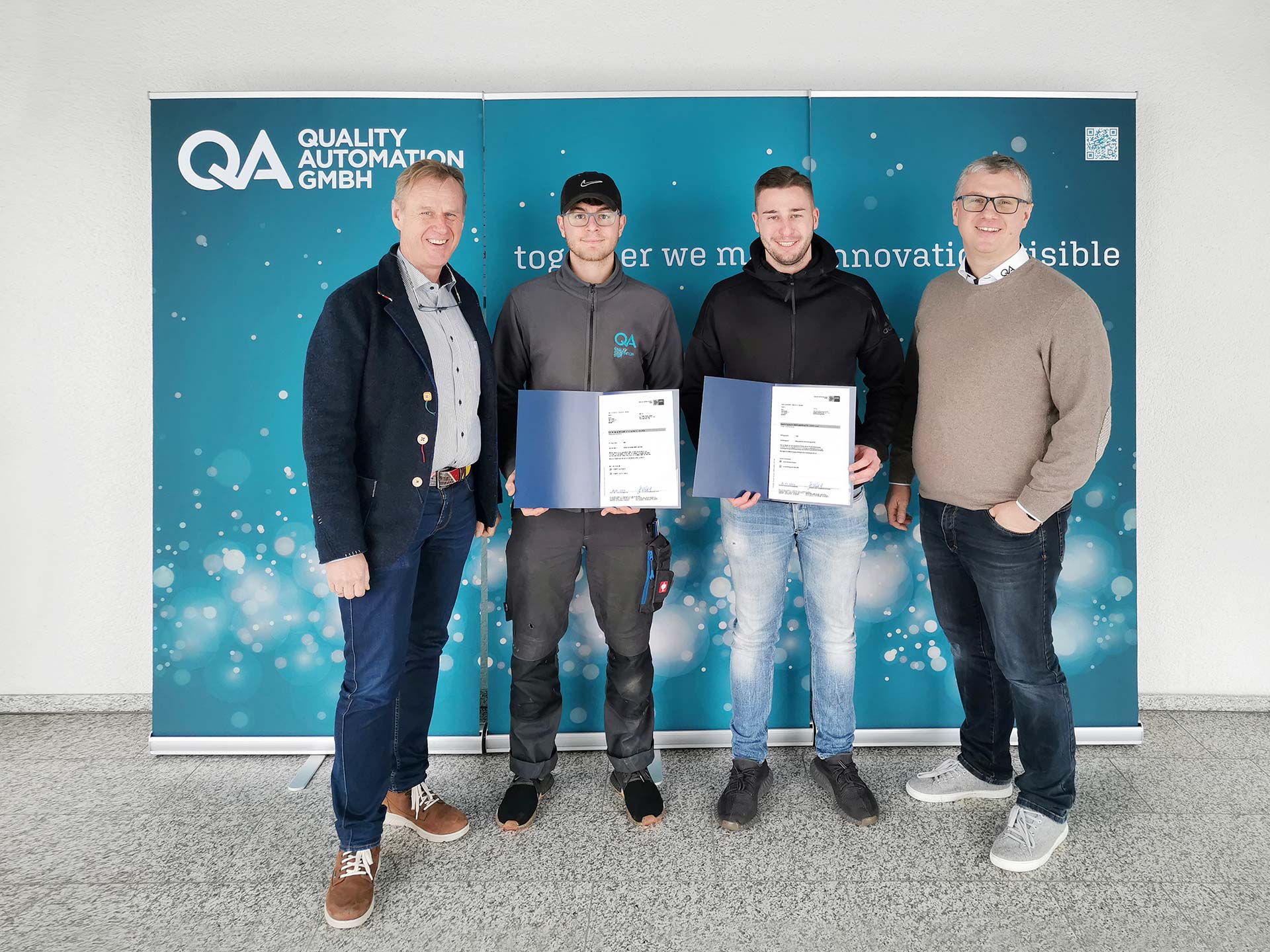 Both the man­age­ment of Qual­i­ty Automa­tion GmbH and the entire team con­grat­u­late our two trainees Noah Lenzen and Noah Nagels­diek on the extreme­ly suc­cess­ful com­ple­tion of their train­ing as elec­tron­ics tech­ni­cians for automa­tion technology.
As a medi­um-sized com­pa­ny, we are proud to be able to con­tin­u­ous­ly offer young peo­ple the oppor­tu­ni­ty of an appren­tice­ship in our com­pa­ny. The train­ing at QA pro­vides exten­sive insights into the areas of instal­la­tion, elec­tri­cal design and soft­ware devel­op­ment. Set­ting up mea­sure­ment, con­trol and reg­u­la­tion tech­nol­o­gy as well as pro­gram­ming automa­tion sys­tems are part of the 3.5‑year train­ing. Of course, it is pos­si­ble to short­en the train­ing period.
We are cur­rent­ly offer­ing a train­ing posi­tion for August 2023 and would be very pleased to receive your application.