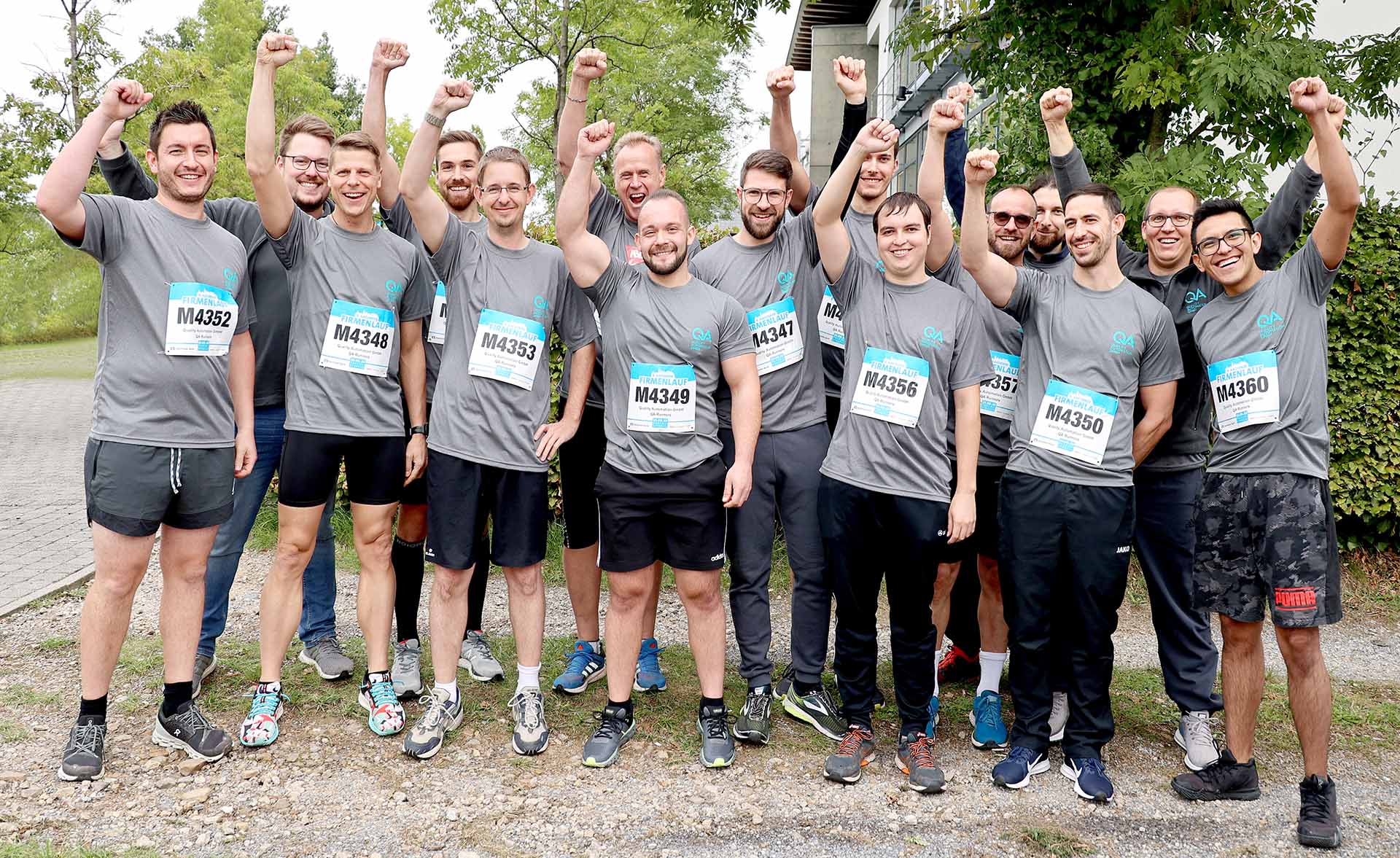 Qual­i­ty Automa­tion GmbH par­tic­i­pat­ed very suc­cess­ful­ly with a 14-mem­ber team in the 9th Aach­en­er Fir­men­lauf 2022. After our last par­tic­i­pa­tion in 2019 and two years of Coro­na break, the antic­i­pa­tion was accord­ing­ly great. Togeth­er as a team, we decid­ed on the dis­tance of 6.6 km.
On the new run­ning course around Pas­cal­straße in Aachen's Ober­forst­bach, the QA team start­ed at 4:45 pm. After some employ­ees had already start­ed their train­ing prepa­ra­tion many weeks in advance, every­one was look­ing for­ward to the well-orga­nized and great sport­ing event.
Wear­ing new jer­seys and with the loud sup­port of the QA fans, the team ran two laps through the Ober­forst­bach indus­tri­al park and across the grounds of SCHU­MAG AG. After just over 30 min­utes, our first col­league reached the fin­ish line in Pascalstraße.
After all run­ners had received their hard-earned fin­ish­er shirts and had been very well sup­plied with var­i­ous food and drinks, the QA team cel­e­brat­ed the sport­ing suc­cess for a while before every­one went into the well-deserved weekend.